Click on The Picture Below to see our Facebook Page.......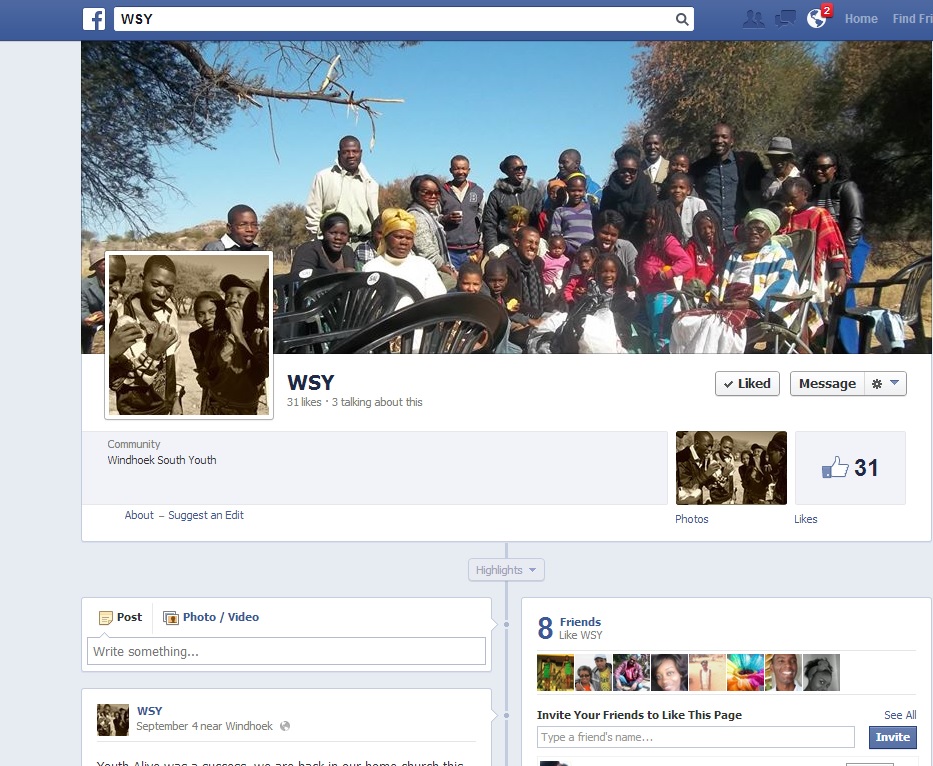 Our MISSION
The Youth department believes in the Salvation of our youth and in challenging them to be of Service to God and other people. Therefore, our mission can be summarised in two words: SALVATION and SERVICE.

OUR TASK
Lead youth to understand their individual worth by helping them discover their spiritual gifts and abilities.

Equip and empower youth for a life of service within God's church and community.

Ensure the integration of youth into all aspects of church life and leadership, making them full participants in the mission of the church.
OUR GOAL
Achieve a balanced ministry by incorporating the Biblical dynamics of fellowship, nurture, worship, and mission

Relate effective ministry to the needs of youth

Conduct ongoing research to discover areas that need attention in the ever-changing youth culture

Seek divince guidance in God's Word
Youth Ministries comprises of four levels:

1. ADVENTURERS
These are children who are 6-9 years of age.
The Adventurer club offers the following Achievement Classes:
Busy Bee - 6 year olds, Grade 1
Sun Beam - 7 year olds, Grade 2
Builder - 8 year olds, Grade 3
Helping Hand - 9 year olds, Grade 4
Click for Resources

2. PATHFINDERS
These are young people who are 10-15 years of age.
The Pathfinder club offers the following Achievement Classes:
Friend - 10 year olds, Grade 5
Companion - 11 year olds, Grade 6
Explorer - 12 year olds, Grade 7
Ranger - 13 year olds, Grade 8
Voyager - 14 year olds, Grade 9
Guide - 15 year olds, Grade 10

Click for Resources

3. AMBASSADORS
This is a new club that caters for the needs of youth who are 16-21 years of age

Click for Resources
4. SENIOR YOUTH
This ministry nurtures youth from ages 22 to 30+.
The senior youth level offers youth two essential programmes that equip them for service to the church and the world:
THE MASTER GUIDE and THE YOUTH LEADERSHIP AWARD.

Click for Resources